HOME


Westerner


Copyright © 2019

All rights reserved

1967 AMC Rebel Rambler WESTERNER Stationwagon
Number Produced: 500
Public Relations Department
American Motors Corporation
14250 Plymouth Road
Detroit, Michigan 48232
FOR RELEASE AM'S SUNDAY, FEBRUARY 26, 1967
The Westerner, one of three special Rambler Rebel V-8 station wagons designed by American Motors for spring and summer sale in specific areas, features a ranch theme. The frost white body is highlighted by simulated natural tan leather grain panels which run the full length of the sides from the upper character line to the lower molding. Stallion brown vinyl, with a look of richly tooled leather, carries out the Western look inside. The Westerner will be test marketed in the Midwest and Southwest areas.
Original Westerner poster ad.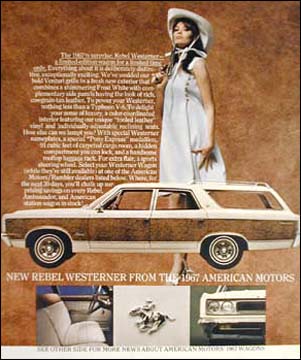 Article from May 1967 Automotive News Weekly: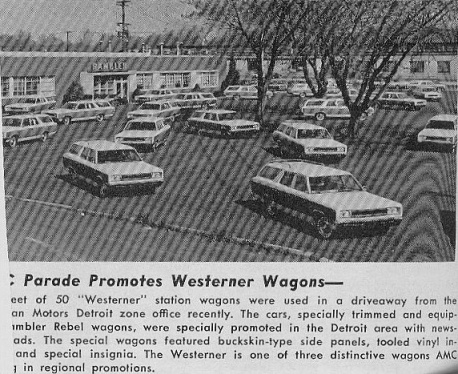 Ad in Chicago Tribune, Sunday, April 16th, 1967: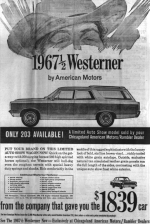 ---