HOME

Briarcliff



Copyright © 2019

All rights reserved

1967 AMC Rebel Rambler BRIARCLIFF Stationwagon


Number Produced: 400
Public Relations Department
American Motors Corporation
14250 Plymouth Road
Detroit, Michigan 48232

FOR RELEASE AM'S SUNDAY, FEBRUARY 26, 1967
A striking red and black exterior treatment lends a country and hunt club identification to the Briarcliff, one of three special Rambler Rebel V-8 station wagons which will be sold by American Motors dealers in specific test market areas this spring and summer. The body is matador red with full-length simulated black camera grain side panels. The luxury interior features black antelope grain vinyl on seats and door panels. The Briarcliff will be marketed in the East.
Original Briarcliff poster ad.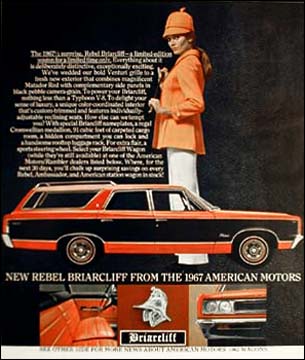 ---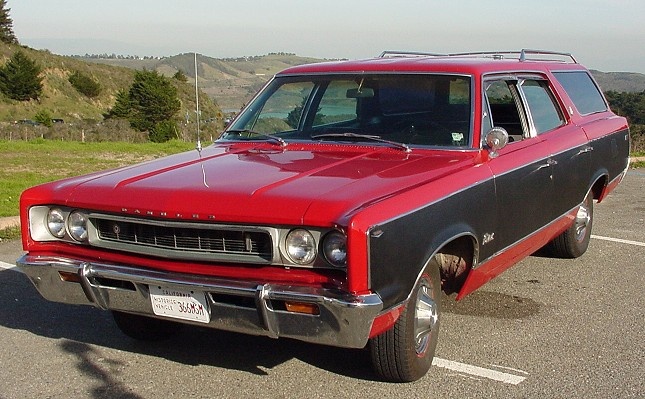 Beatifully restored Briarcliff by Rick Baker, sold to me in 2002, and sold to the Rambler Ranch in 2011.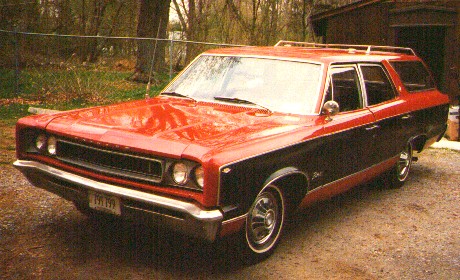 Kenny Costanzo's BriarCliff, New York (sold in 2000, unknown who owns it now).
Emblems: